On Thursday, August 21, SEC fans from all over DFW gathered at Community Beer Company in Dallas to celebrate the start of another football season.
Every SEC school was represented and University of Florida was no exception. Despite having to share a table with University of Georgia (WHAT?!), our orange and blue was loud and proud. Even amid trash talking, woo-pig-sooie-ing, and giggin' 'em, (that was tough to type) there was that familiar sense of camaraderie unique to the Southeastern Conference.
It will be a fun season for sure. Be sure to check out pictures on the Dallas Morning News Party Pics  site.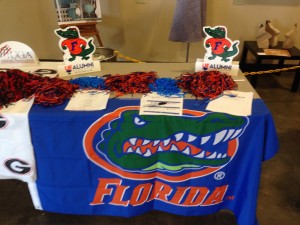 \
{ 0 comments }