The results are in……and at a final score of 468 to 317 cans WE WON!
Look at our FSU friend in Orange and Blue! Have you ever seen a Seminole look so good?!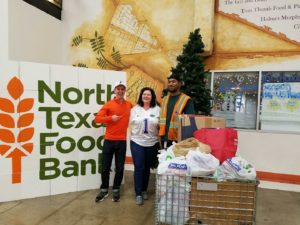 Thanks to your support and our combined efforts we were able to raise a total of 710 pounds of food for the North Texas Food Bank! Let's say that again…..SEVEN HUNDRED AND TEN POUNDS!
Pat yourselves on the back Gators! A huge thank you to everyone who participated to help out our community and a Happy Holidays to all throughout DFW and the Gator Nation!
We'll see you for the Outback Bowl on January 2nd.
GO GATORS!
{ 0 comments }